Update, January 8th, 6pm: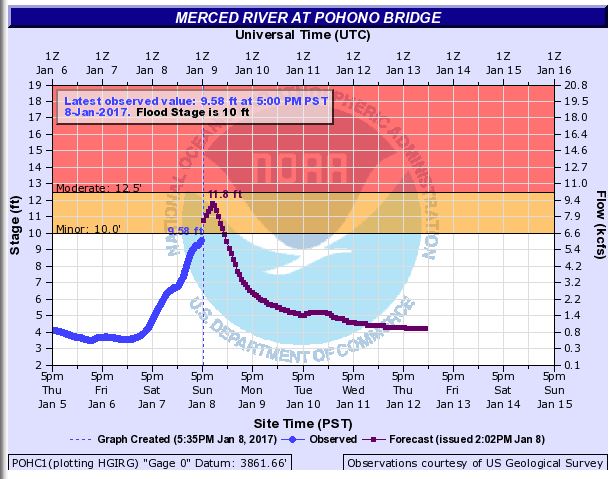 The River is now just over 9.5 feet and projected to crest at just under 12 feet.  This is lower than the previous days' predicitons.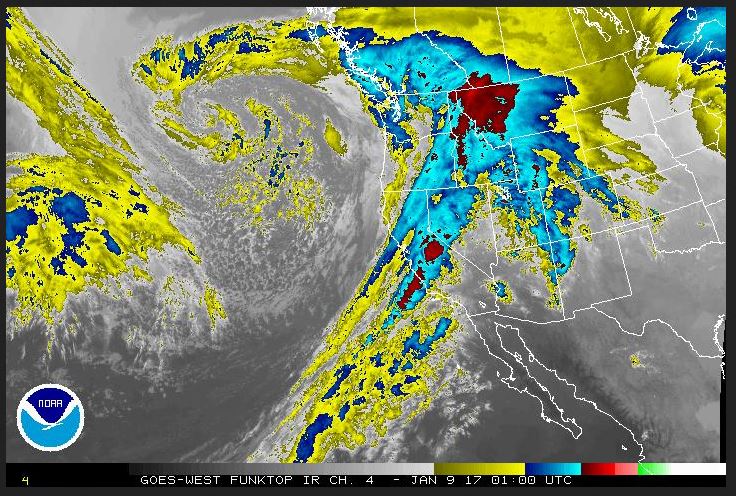 The satellite shows another wave of heavy rain going over Yosemite and Central California right now.  We had a reprieve from rain from about 9:30am – 1:30pm or so, then it started raining again.  It's been a steady downpour for at least two hours now.
We are supposed to have continued heavy rain for at least the next 12 hours or so:

I will be posting more videos and pics from my day out today.  It was wild!  I'll post 1 each here now, but more to come:
Day 2 of January Storm: Yosemite Falls from Kirk Keeler on Vimeo.
The River was about a foot and a half under Superintendent's Bridge about 4:30 pm today and Cook's meadow is beginning to pool up – even starting to look like a lake!
Check back in tomorrow as I'll post more!
Kirk