This morning's update: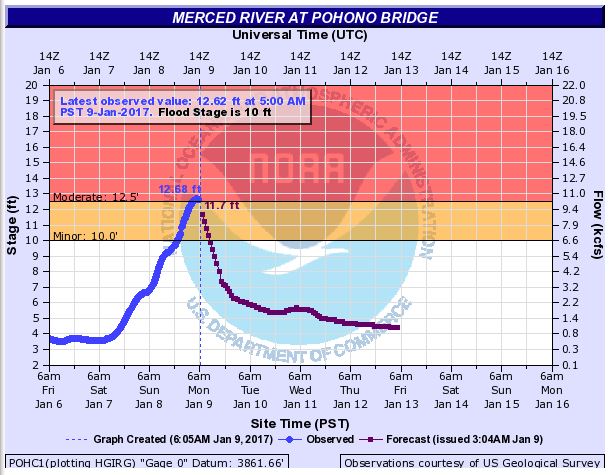 Woke up this morning to see the Merced River appearing to be just passed it's max height.  The graph above shows 12.68 feet.  The graph appears to be headed down.
Here's where the water topped out (around midnight according to NPS) at the Phono Gauging Station: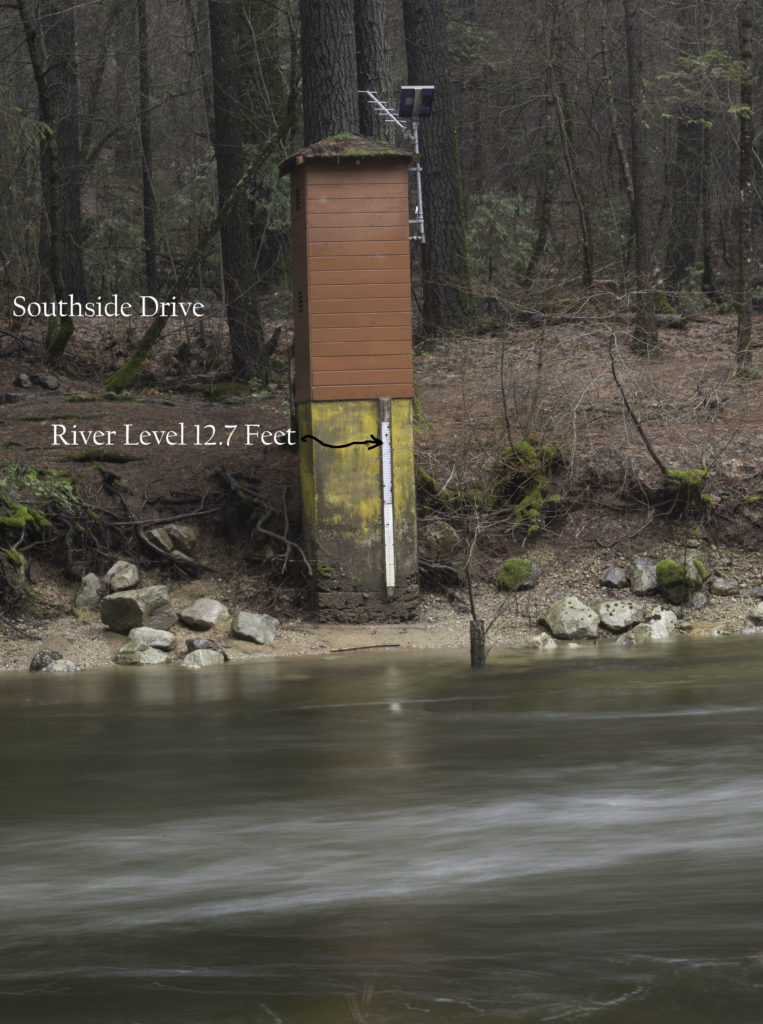 Just poked my head outside and it's still raining consistently.  My guess is that the snow level has dropped a fair amount.  My one piece of equipment – my iPhone – has decided not to work, so I can't look at my radar app to confirm the snow level drop.  If true, this would lock much of the rain coming down now as snow in the backcountry, which wasn't the case 24 hours ago.
So, it appears the worst might be over.  The roads have some flooding right now, but the water will most likely recede quickly.  Good News!!
Because my phone is inoperative, I unfortunately can't access the videos I took yesterday.  Very sad.  I will most likely go out and take more photographs this morning and survey the flooding.
Kirk